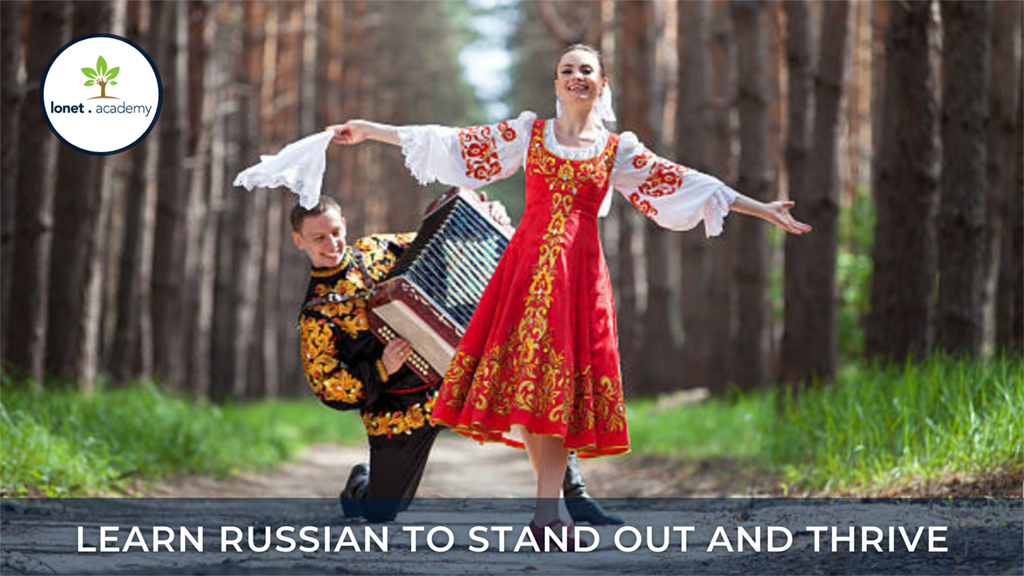 Learn Russian To Stand Out and Thrive
Budding language learners often start with Spanish or French. And it's easy to see why. They're widely-spoken, and use (mostly) the same alphabet as English. Yet, such a move could mean you are missing a huge opportunity. Online Russian classes could be hugely beneficial for your personal development and to give you a competitive edge in the modern world of business. Spoken by 260 million people worldwide, learning Russian online can seem daunting because of its unfamiliar alphabet and the relative mystery around its culture. But there are a number of key reasons that you should learn Russian online and add this beautiful language to your repertoire. All you need to do is find reliable Russian tutors online.
What are the benefits of learning Russian online?
As the 6th largest economy in the world, Russia is a major global force. Yet the amount of people speak Russian as a second (or learned) language is extremely low. This means, for anybody that does take the time to learn Russian, they open up an opportunity to truly stand out – regardless of the job that they are going for. Whether you choose to take a full time or part time course, you should also find ways of learning Russian online. This allows you to regularly dip into Russian and is an invaluable way of enhancing what you learn from your Russian tutor.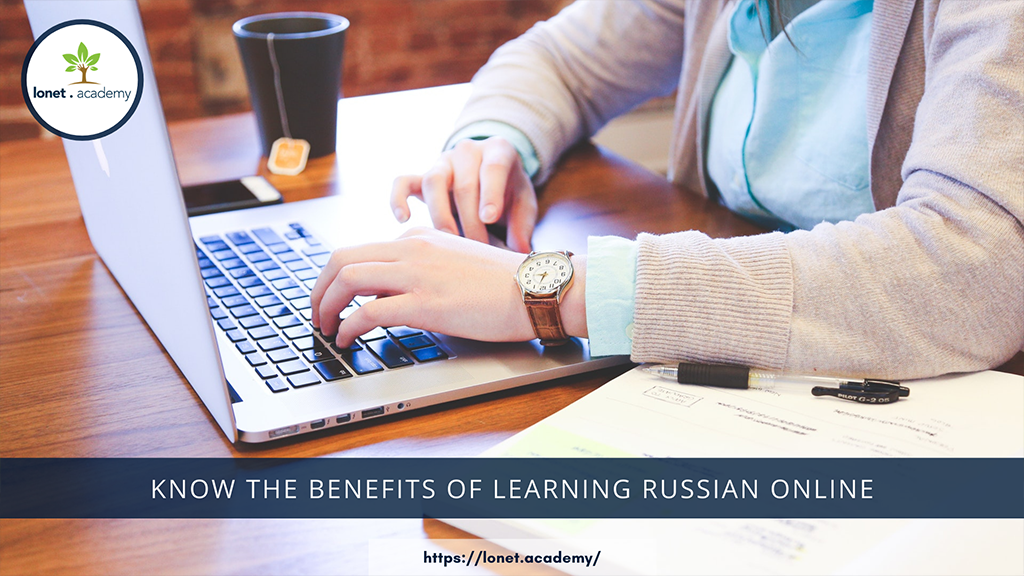 Russia is currently a member of the European Council, UN, UNESCO, the World Trade Organization, and the G20, making it a common language used in diplomatic exchanges. And it's the official language of astronauts onboard space stations. As Russia continues its economic boom, the ability to converse and interact with major decision-makers (who often speak very little English), is a huge asset that can really set you apart. This is true when trading with Russian companies (where often Russian would be a requirement) and those from other countries near to Russia. Even if the job doesn't require you to use Russian on a daily basis, you'd look like a needle in a haystack to employers.
Learning Russian online means you can immerse yourself in the language and learn at your own pace. You can access your learning anytime that you have a spare moment so you're always in control.
Learning Russian
Gives you a competitive edge in business

Is a great addition to your CV

Provides you with access to one of the biggest markets in the world
Engage With Russian Economy And Research
Russia is an energy superpower, leading the world in the production of such products as petroleum, uranium, gold and platinum. It also has an estimated 40% of the world's reserves of natural gas. Plus, Russian oil reserves are second only to Saudi Arabia's. You can top all that with the fact that Russia is one of the top ten countries for entrepreneurship so there are plenty of opportunities to work with or trad with Russian natives whether you live in the country or not.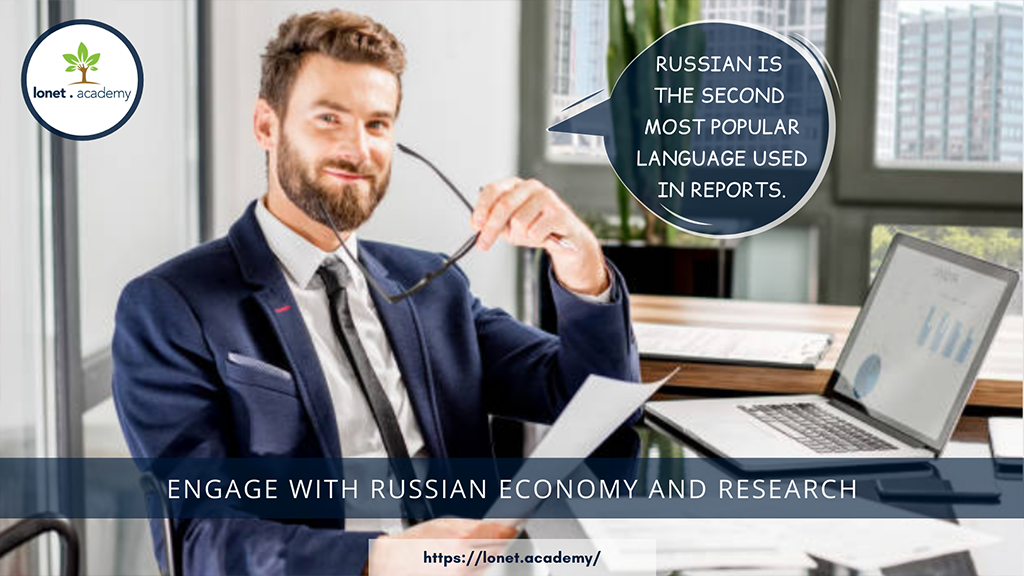 Russian is also prolific in scientific research – namely chemistry, mathematics and geology. Recent studies show that, after English, Russian is the second most popular language used in reports. It's also the second most used language on the internet.
So, whether you're a researcher or a business person, Russian language skills would open doors to thriving markets and industries.
Understanding Russian is vital in a number of key industries.
Energy

Oil

Scientific research
How hard is it to learn Russian online?
Learning a language with a different alphabet can seem a little overwhelming. But once you get started it isn't so difficult. According to Warwick University, students normally master the alphabet by the third week of their degree course. Then, once you're comfortable with the alphabet, it's simply a question of learning the grammar rules (just like with any other language). Here are some other points to put your mind at ease about how challenging it can be to learn Russian.
Russian doesn't have articles ('the' and 'a');

Like Italian, Russian is pronounced as it's written. So pronunciation gets simple after learning the alphabet and sounds;

Russian doesn't have a strict word order in sentences;

In general, Russian is more direct than English, using simpler sentence structures. For example, to form a question you only have to change the intonation of an affirmative sentence.
Explore a Fascinating Russian Culture
From Tolstoy to Tchaikovsky, learning to speak and understand Russian would take you to a world of amazing literature, art, music, ballet and theater. Knowing the language would allow you to explore these traditions in their truest essence which is often lost in translation.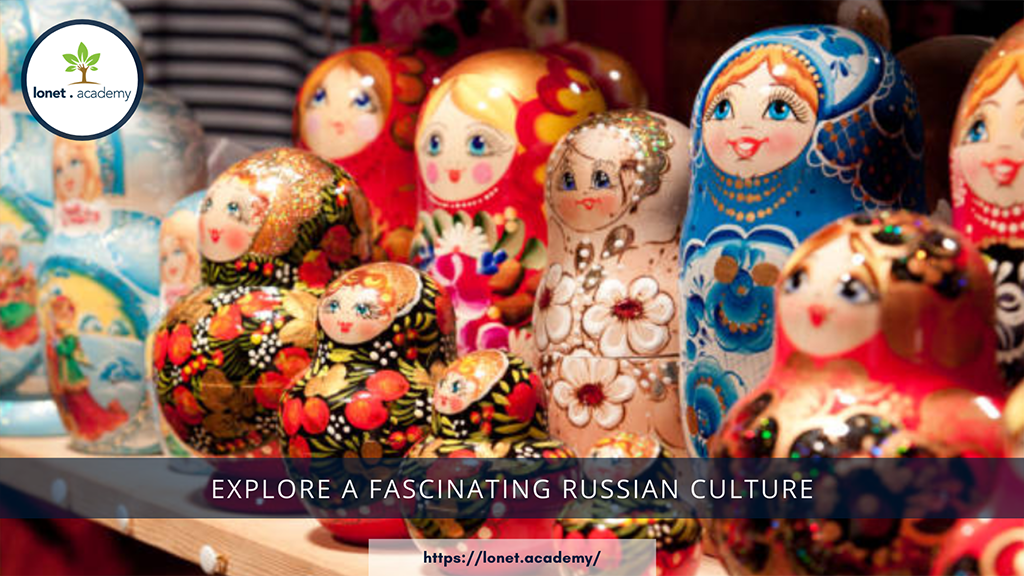 There was also some fascinating research on how language affects your perception of the world. As Russian has more words for different shades of blue, knowing the language allows you to better distinguish between them. So, learning Russian not only opens up work opportunities, it can also enhance your appreciation of art and the world around you.
Russia is an incredibly diverse and cultural nation:
World leaders in ballet

Famed for its art

Home to some of the finest writers in history
What is the best way to learn Russian online?
As with any language, the best way to learn Russian online is to combine the many resources available to ensure you embed Russian into your day to day life as well as accessing Russian tutors online. The first thing to do is grasp the alphabet. This can be done using one of the many free websites available such as DuoLingo or by finding videos on YouTube. Remember, audio is going to be crucial to get the sounds correct. Finding an online Russian tutor will complement this learning and they'll be able to assist you in getting your sounds just right.
There are also many other resources available such as online dictionaries, and you can introduce Russian into your daily life by joining a Facebook group or following a Russian news channel on Twitter so that you get used to regularly reading short amounts of Russian online.
Learning Russian online
Gives you autonomy over your learning

Offers a wealth of resources to suit all learning styles

Allows you to do as little or as much as you like each day

Is best with the help of an online Russian tutor
Learn Russian With Native Speakers Online
Nowadays there are plenty of opportunities to learn foreign languages from wherever you are in the world, with the help of real professional native tutors. The technology now available to language learners provides incredible advantages that should not be missed.
Most modern professional online language tutors provide engaging and interesting classes. You can choose individual one-on-one tutorials (by Skype) or join a group (on a webinar platform or online meeting room).
By finding native Russian speakers and other students you:
Increase your knowledge

Widen your network of Russian speakers

Find new friends and learn phrases and words which don't appear in online Russian classes

Improve your speaking, listening and reading skills.
Lonet.Academy offers a variety of native Russian language tutors and teachers online, who have the necessary skills to teach you the Russian language. When seeking an online Russian tutor, it's important to find one that speaks the language well but also has teaching skills! And it's essential for you as a language learner to find a proper tutor.
Speaking a language and being able to teach it are two very different things. It is not enough to simply be a native speaker to be able to teach the language. That's why Lonet.Academy accepts only those tutors who have qualifications and experience in teaching a language.
Are you serious about learning Russian? The best way to master it is by combining different tools, activities and approaches.
Choose to learn Russian language as the challenge of learning a language makes people happy.
Register here and go to your goals in interesting way with our Russian language tutors. You're not sure which tutor to take? Book free consultation!
Where can I take Russian classes online? Best Russian tutors online you'll find on Lonet.Academy:
Tatiana Korovina – Russian language tutor at Lonet.Academy (watch Tatiana's introduction video here). You can book a trial lesson with Tatiana for just 3 EUR and have a real authentic practice of the Russian language online.
Elena Lopez – native Russian tutor from Moscow. Elena gives Russian language classes online at Lonet.Academy and she welcomes to her Russian lessons (watch Elena's introduction video here)
Alexander Samoylov – Russian language tutor online. Alexander is an experienced Russian language teacher.
Anastasia Pavpertova – is an experienced Russian language teacher.
Irina Miroshnikova – has more than 10 years' experience in teaching foreign languages.
And other Russian tutors online are available at Lonet.Academy.
Want to try, but have no idea how it works? Read "How It Works".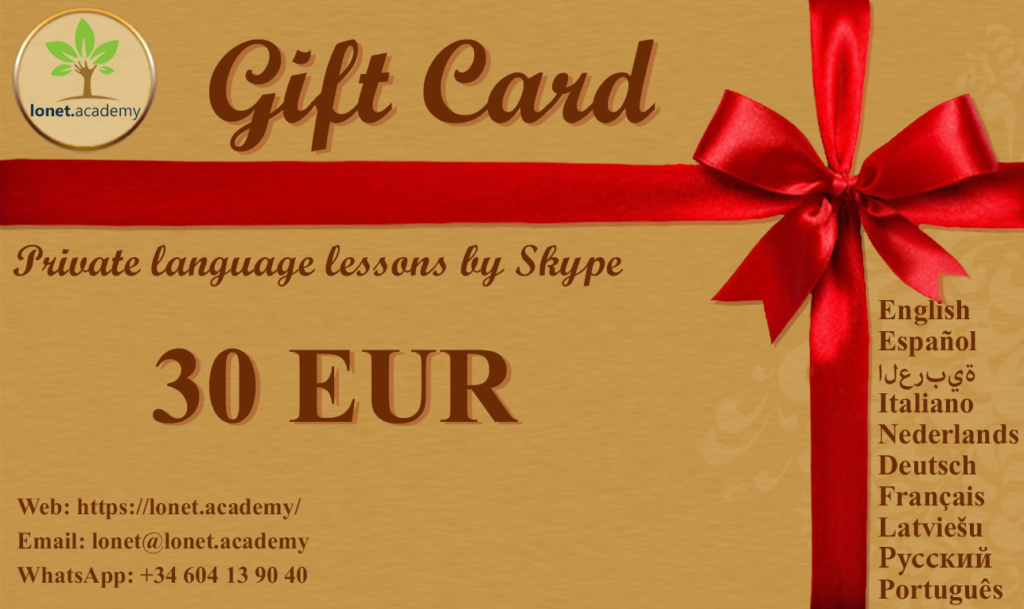 ---
If you are interested in learning languages, you might be interested in other articles we have in our blog
How To Learn Russian Language Fast
Why Should I Learn a Language With A Tutor?
Learn A Language And See What Happens In Your Life
Some facts about the Russian alphabet you might didn't know
And many others on lonet.academy/blog