Learn Estonian Language With Native Estonian Tutors Online
Did you know that Estonian is the fifth hardest language to learn? Well, if you didn't now you know. Estonia is a small European country. It is arguably the digital capital of European Union. The country is completely digitalized. Hence, you might want to learn Estonian online because you have recently landed a job at one of the startups. Estonian is a difficult language given its complex grammar and sentence structure. However, now you can learn Estonian language online. Learn Estonian easily from the comfort of your home with Estonian tutors online. It has never been this simple before - just take classes with Estonian tutors by Skype. Here a few things which might invoke an interest for Estonian language in you.
Learning Estonian language is an exciting challenge and it needs professional guidance. The reward you get is that you will be able to speak and understand one of the most beautiful and unique languages in the world!
Join Lonet Academy today and learn Estonian with native Estonian tutors by Skype or in a webinar classroom from any place in the world!
Register at Lonet.Academy and take online Estonian classes with Estonian tutors by Skype
Sign up for free consultation in case if you have questions which tutor is better for you and how to learn Estonian online.
Buy a gift card for your friends, family members or colleagues and give them the opportunity to learn a language with individual language tutors by Skype.
Estonian Language Tutors Online
price from €11

I teach :
Speaks: English , Estonian , Finnish , Russian
Native language: Estonian
I am a professional teacher of Estonian language, and also I can teach Finnish as a foreign language. I work as an Estonian teacher for schools and for adult courses. I like to use songs for teaching, and to have conversations about culture. I try to find things that are similar in the mother tongue of a student and in Estonian or Finnish, as it helps to get started. I always consider the needs and interests of learners, and I believe that learning a language must be fun.
price from €19

I teach :
Teaches: English , Estonian
Speaks: English , Estonian , Finnish
Native language: Estonian
I have been teaching kids and adults since 2009. Companies, groups, individual students contact and online study. From A1 to C1 level, preparation for state exams. I have Master Degree in Pedagogy, English and Estonian language teacher. I focus on developing speaking skills, teaching professional and spoken language. Major professional achievement was training high school teachers to use In Touch teaching methodology
Teaches: Estonian
Speaks: English , Estonian , French , German , Portuguese , Spanish , Ukrainian
Native language:
I am a language teacher with more than ten years of experience. I have worked as a lecturer of Estonian language and culture at the Ivan Franko National University of Lviv in Ukraine, at the Tallinn University in Estonia and in numerous language schools. Currently, I am a freelance linguist based in Berlin and teach Estonian online.
Estonian language has more sounds than Latin
Now, this might come as a surprise for you, Estonian language has more sounds than Latin. If you wish to learn Estonian language, you must make up your mind beforehand. As you would have to learn more sounds than the average language. So be ready for a roller-coaster ride, however, when you look back at the journey, it surely would be worth it. At Lonet.Academy you can find a perfect match of Estonian tutor for you and learn Estonian language online. Native Estonian tutors will help you in this journey and you will learn Estonian faster with the help of professional native Estonian language tutors.
Did You know that Russians speak Estonian?
Russia was once a great empire that spanned all across modern Eastern Europe and Northern Asia. Estonia was also a part of Great Russian Empire, hence Estonian is also spoken in Russia. If you are looking for a language that would help you in other countries too. Then Estonian must be your language of choice. At Lonet.Academy you can find multi-lingual tutors, who speak several languages (including Russian).
Estonian is Fino-Ugric Language | Learn it With Native Estonian Tutors Online
Uralic languages are usually spoken in Eastern and Northern Europe. Moreover, these are also widely spoken in Northern Asia. Estonian is one of the Fino-Ugric language. Therefore Estonian language is pretty similar to Hungarian and Finish language as well.  Now you can easily learn Estonian language from native speakers. Just try the online Estonian classes, choose the instructor which best fits your need and start learning Estonian today.
Now you might be wondering that where should one begin, if one wants to learn Estonian language. Well we have jotted down a list of things which would help you get started with Estonian.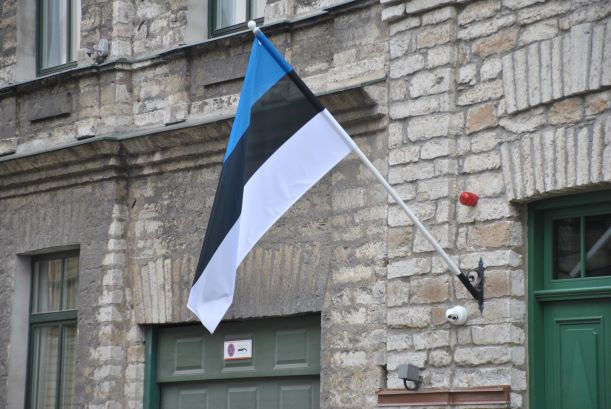 Start slow | Learn Estonian with native Estonian Tutors online
Here is a thing, whenever learning a language, start with the baby steps. Don't try to overburden yourself from the very first day. Learn the basics of the language first, don't aim for the stars. Always begin with the nouns, however in case of Estonian, you would have to deal with 14 noun cases. This is perhaps the reason why it is one of the most difficult languages of the world. However, you don't need to worry as all you need to do is register for online classes and you could start with your online Estonian learning classes today. This is why it's worth to learn a language with a tutor.
Riina Roasto - Estonian language tutor who speaks 7 languages!! You can learn Estonian with Riina online from any place in the world.
Diana Maisla - professional native Estonian language teacher online. You are welcome to Diana's classes of Estonian language.
How to book a lesson at Lonet.Academy: how it works.
Try to understand the contours of language through literature
Literature provides an insight to the language. Chances are that you might have learnt a new language but you forgot it in a couple of years. Learning a language is one thing and using it in daily life is an entirely different ball game. You might have come across a lot of people, who would have learnt Estonian, but they can't even remember the basic words now. If you want to avoid this situation you must invest your time in reading Estonian literature.
Estonian is a pretty old language. Hence, the language has a rich heritage. Moreover you won't be able to understand the language completely if you don't dwell into the local folktales.
Estonian music is a good starter
If you're into music then you could start off with Estonian music, it is a class of its own. You would learn the appropriate use of words. This would also help you in understanding the real meaning of Estonian words. Music is a gateway to a language, and in case of Estonian, you should kick start the learning through Estonian music.
Multiple dialects in Estonian language
Estonian language is one of those languages, which have multiple dialects. On record it has 8 dialects and 117 sub-dialects. So, if you wish to start leaning Estonian, you must know exactly which dialect to follow. Choose one which you deem most suitable for your needs. Once you've zeroed down the dialect, you're almost halfway home. Now you simply need to register for online Estonian classes and you are good to go. Learning Estonian online is pretty easy as you can learn from the native speakers and native Estonian tutors by Skype.
Find an Estonian friend or Estonian native tutor to practice Estonian
If you could find an Estonian friend, you would be in luck, as your friend would teach you Estonian in a fun way. You could learn from each other, try conversing with your friend in Estonian. Moreover you would also find out how the native Estonians speak in real life. Your friend could also teach you some tricks of the Estonian language. There are few words which make you sound native, you could learn those from your friend. This would be the easiest way to learn Estonian language. On the flip side you could also seek help from an online native instructor who could teach you Estonian language through Skype. 
Read more about languages and language learning in our blog. Here are some top articles for you:
Did you know that learning a new language can make you happy? - Learn languages - it will make you happy!
Learn Russian to stand out and thrive.
Learn Spanish to get a good job in international business.