How Can I Learn French online | Find French Tutors Online | Private French Classes
Are you thinking of being a part of the 300 million French-speaking people, otherwise known as Francophones, all over the world? If so, you are in for a challenge of how to learn French fast. Learning la langue française may prove to be a different experience than that of other foreign languages. Though mastering the French language may take some time, it is worth the time and effort. For many people deciding they want to learn French, the first thing they research is how to learn French quickly. That's perfectly natural, but what they should really be looking for is how to learn French effectively. If you're thinking of learning French, you should be looking for online French classes. So, the most important thing to do is find French tutors online. That's how to learn French quickly.
Online French teachers are well-versed in discovering your preferred learning style. They will tailor your learning so you learn as quickly as possible while also ensuring you retain the knowledge. Learning French involves serious memorization of words that will form your base vocabulary. You'll also need to learn French grammar rules and pronunciation. And you will need to spend hours practicing your speaking, listening, reading and writing skills.
French Language Tutors Online
price from €4

I teach :
Native language: French
French native speaker living in France. Bachelor's degree in French Literature with school teaching experience, all ages and levels A1 to C2. Completed French as a foreign language training course ( FLE ) in 2020 via Alliance Française method, highly recommended by Common European Framework of Reference for Languages (CEFR), online French tutoring, teaching, pronunciation and guidance in French culture, exams and interview prep, document proofing, translation, virtual classes, flex hours.
Teaches: French
Speaks: English , French , German , Russian , Spanish
Native language:
40 лет работы в 30 странах, специалист по маркетингу, продажам, менеджменту - 12 лет жизни в России в качестве генерального директора французской компании, свободно владею русским языком. - 3 года преподавания в Реннском университете, Франция, преподавание бизнеса (400 студентов в возрасте от 18 до 22 лет) - Когда я был молод, у меня было много учеников, я преподавал английский и французский. - 2 года опыта, частные уроки для молодых студентов - Я изучил 8 языков, говорю на 5
Teaches: Arabic, Arabic (Tunisia) , French
Speaks: Arabic, Arabic (Tunisia) , English , French , German , Italian , Spanish
Native language:
My background is aerospace engineering with additional certificates in business and corporate finance. I worked in Finance and more recently in restructuring management, a job that requires creativity, soft skills as well as certain technical knowledge. Regarding my teaching experience, I used to help high school students do their homework and prepare for exam within a non-profit organisation that aims to help students in disadvantaged neighhborhood in Toulouse, South France.
Learn French Language - The Language That Opens Doors
There are many great reasons to learn French as a second language. France is home to many cultural institutes and being conversant in spoken French can open up opportunities for work and business. The 88 member states and governments that are officially French-speaking, all belonging to Francophnie Organisation, make it the fifth most widely spoken lingua franca in the world. France in itself is a major tourist destination from the Eiffel Tower to the Louvre and the many other beautiful places that the country is known for. Imagine the ease of communication when traveling the country and other Francophone regions – you can immerse in the culture and understand the different heritages of each area.
Aside from visiting French-speaking areas, mastering the French language will open the way to learning other Romance languages such as Spanish, Italian and Romanian. After English, French ranks number 2 as the most widely learned foreign language. Thus said, French is considered an international language of literature and scientific standards. If you master le français, you might be qualified for a career in teaching French as well. And of course, la langue française is the language of love – all the more reason to start learning French.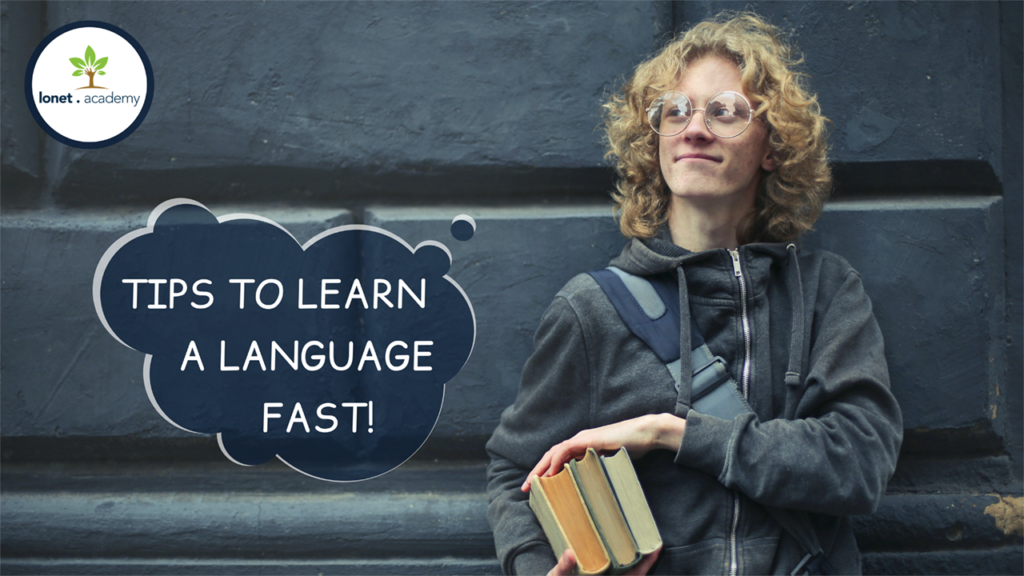 How can I learn French online?
Here, we'll take a look at some top tips for learning French online:
Learn French in Sentences
Contrary to learning other languages, studying French is more productive when you learn it as sentences. Yes, it might entail more memory work, but this method will help with word association and particularly in grammar. You'll build your French word bank faster and comprehend it more readily.
Learning in whole sentences also forces students to speak out loud, thereby practicing enunciation. An example would be, instead of learning the French word for window (fenêtre), memorise a complete sentence –
"Regarde par la fenêtre." Which means "Look out of the window".
Perfect the Pronunciation | French Classes
When learning French, it is essential that you become acquainted with how the language is pronounced. There are many guides to be found online wherein the sounds are distinguished through audio. These include apps that distinguish each letter independently along with how each is distinguished when factored into words. An example is the French "j" which is soft and light in its pronunciation. While these audio guides are useful, there is no substitute for conversations with native speakers. And if you want to learn French at home, there is no substitute for an online French tutor. They will recognise your mistakes and help you understand where you went wrong.
Audio-Visual Resources are a MUST!
One of the main language hacks for French is to accompany learning with regular listening. You can find great resources for listening and viewing online and your French tutor will be able to suggest ways that suit your learning style best. Chansons, an initiative of the University of Texas has a great selection of French songs along with exercise sheets in PDF formats.
There are a good number of audiobooks and videos available online as well. These help you get used to French pronunciation. They also improve your grammar and understanding of the language as a whole. For a more fun approach, you can graduate to listening to French music and watching subtitled French movies!
Learn French Fast And Practice with Native French Tutors | French Classes Online
While many languages encourage interacting with native speakers, you will be better off learning French via French online tutoring services. This way you have a professional to check word use, grammar and pronunciation. Teaching French is no easy matter. While socialising with a French-speaking companion boosts confidence, unchecked errors may take root and derail your learning.
At Lonet.Academy, we take your desire to learn French seriously. We'll help you find French tutors online, identify your best way to learn French, and guide your learning. Of course, between lessons, you'll need to put in plenty of practice to reinforce your skills. It cannot be mentioned enough - the best way to learn French is through constant practice. With Lonet.Academy, you can improve your French by filling your free time with learning and practice sessions. What's more, your sessions are with native French speakers who are adept in teaching French online. Do away with the guessing game. Choose the perfect method of learning French. Enlist the services of our Native French tutors and understand the secret of how to learn French fast.
Find Online French Teachers
Here at Lonet.Academy you can find tutors for any level from online basic French to more advance French language levels.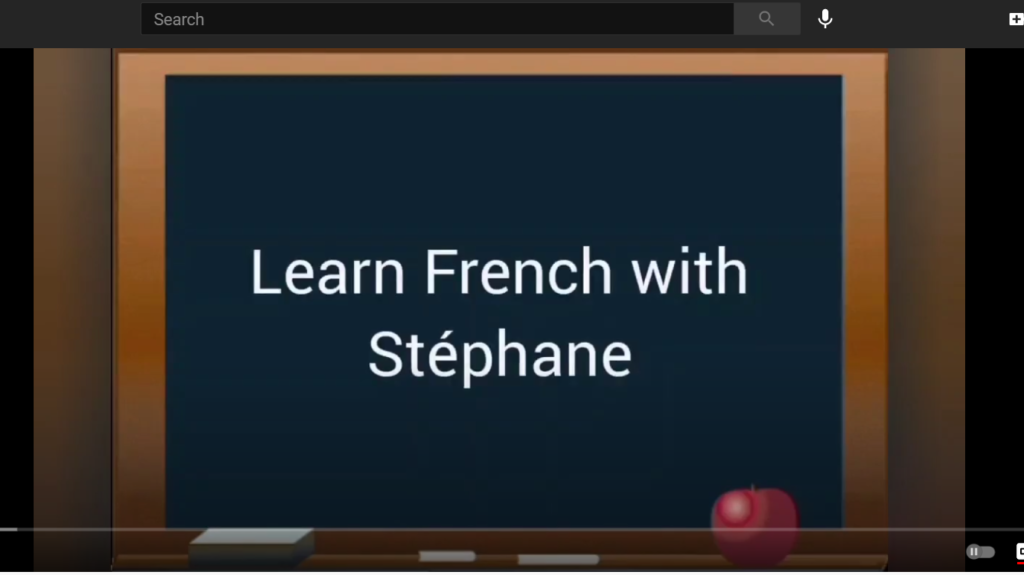 If you are just a beginner and you're asking 'How do online tutoring services work?' it's fine. Don't be afraid. Take your first trial lesson and you'll see how rewarding it is when you start learning a language. It's so exciting and inspiring to feel that you can speak a bit of French from just the first week!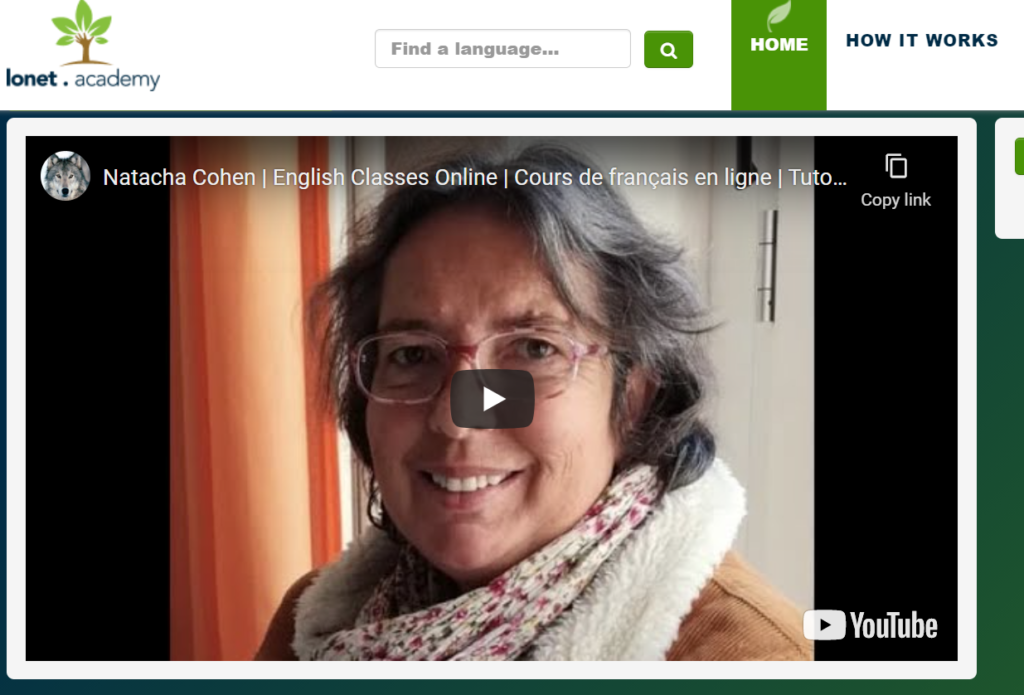 Why Choose French classes online
French private classes online are so effective and fun! They're particularly useful if you know a little French but would like to improve your French grammar skills. Whatever your motivation for taking French classes, don't hesitate. Join Lonet.Academy and book a trial lesson with one of our professional tutors.
Maybe you're preparing for an important French exam. Finding the best native professional French tutors online will help you fully prepare and iron out any issues.
If you are interested in practicing your conversational skills in French for any other reason, go ahead and book a lesson.
If you are looking for a specific language course (e.g. some specific industry terminology) or an academic French language studies course, individual one-on-one French language classes are the best way to get the results in the short term.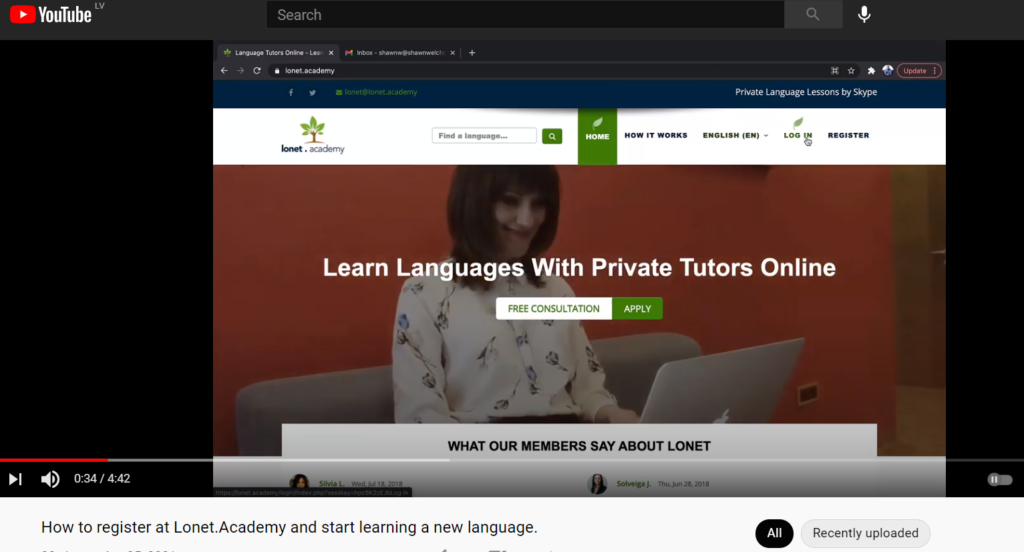 Sign up for free consultation.