How Can I Learn German quickly? Find German Tutors Online | Take German Classes And Enjoy Learning!
How Can I Learn German Online? Individual German Classes
Germany is the second-largest exporter on the planet and home to many multinational companies. It is also the language for some of the most important scientific and academic writings – not all of which have been translated to English. Germany is a fascinating country to visit and fluency in the native language is always a plus when travelling. And understanding German will put you in good stead for travelling around other countries in Central and Eastern Europe too. If you are eager to find German tutors online (who know how to learn German quickly), you are in the right place! Individual German classes online is the best option for You.
So, learning German can give you a competitive edge academically, professionally and personally. The major barriers to learning it are nothing to do with the language itself. They are finding the time to study it and having access to top-quality German tutors. With Lonet.Academy you can find online German tutors and learn German at home at your convenience.
Learning fluent Deutsch means you become one of about 280 million German language speaking people. German is the top spoken native language in the European Union making it a primary global language. This lingua franca is part of Indo-European languages, specifically derived from the West Germanic language. No surprise that many people strive for learning German language and are looking for the ways of how to learn German fast and easily. One of the most convenient, time and money saving way of learning German is to learn German online. Lonet.Academy suggests to apply for a professional guidance and to take private lessons online with German tutors.
Register at Lonet.Academy today and learn German with native tutors online from any place in the world!
Sign up for free consultation.
German Language Tutors Online
Speaks: English , German , Macedonian , Serbian
Native language:
I studied Translation and Interpretation at the University of Cyril and Methodious in Skopje with German and English Language. In my third year of studies I did one semester in Innsbruck, Austria which was a wonderful experience. Last year, during the summer period, I worked with kids aged from 3 to 11 years in Boltenhagen, Germany doing different kind of activities connected to non-formal education. On top of that now I work in a Language School in Skopje, North Macedonia teaching German.
price from €12

I teach :
Teaches: English , German , Latvian
Speaks: English , German , Latvian , Russian
Native language:
During almost 30 years I have got an extensive experience by working with kids as well as with teenagers and adults. One must say I prefer teenagers and adults. I have BA in philology, MA in pedagogy and a lot of courses attended in Latvia and abroad. Speaking, expressing the point of view and teaching grammar are my strongest points but as mentioned above I do everything necessary for the student.
price from €8

I teach :
Speaks: English , German , Greek , Russian
Native language: Russian
Hello! My name is Anastasia and I would be happy to share with you my passion about the languages. I really value individual approach to each of my students and create my teaching program according to your learning goals. I am glad to support you on your way of learning a new language, either it is German or Russian. I believe, that we live a new life for every new language we speak. So let's do the first step to your new life together!
price from €15

I teach :
Teaches: English , German , Italian
Speaks: French , German , Italian , Portuguese , Spanish
Native language: Italian
Hi, I'm Valentina! I'm a German and Italian tutor from Italy with American family background and 6 years spent studying and working in Germany and Austria + various stays in the U.S. I have been studying and practicing my languages for 24 years + teaching them for 9 years. Age groups: 13+. Levels: beginners to advanced. Method: tailored to each pupil's needs and previous knowledge. Tools: conversation, interactive tools, grammar, writing, special language.
price from €9

I teach :
Teaches: German
Speaks: German , Latvian , Russian
Native language:
Jede Sprache hat nicht nur eine besondere Grammatik, sondern auch eine besondere Sprachmelodie. Ja, der Wortschatz ist natürlich wichtig. Daran werden wir in den Deutschstunden arbeiten! Melden Sie sich gern für eine Probestunde an und treffen wir uns dann in einer Deutschstunde! Katrai valodai ir ne tikai sava īpaša gramatika, bet arī īpaša valodas melodija. Protams, vārdu krājums ir svarīgs. Pie tā visa mēs varam piestrādāt privātstundās. Piesakieties izmēģinājuma nodarbībai! Sandra Leikarte
So, let's take a look at some top tips to help you get fluent in German fast. Find German Tutors Online.
Getting started: Familiarise yourself with German Letter Sounds
Whether you opt to teach yourself German or find online German classes, the first thing to do is to understand how German letters sound. There are plenty of free online resources to help you learn how German letters are pronounced. Practice listening and saying them, and take note of the umlaut (two dots above some letters) that changes the way letters are pronounced.
Find a native online German language tutor or a professional German language teacher, who speaks your native language. You will be guided by a private language tutor through each and every stage of your learning challenge. As a result You will see that you can learn beautiful German language faster and easier than ever before.
Build Your Basic German Word Bank | German Classes
You can quickly learn a few common words and phrases to build confidence and start using the language. Once you are confident with the sounds and some basic words, start to build sentences. This will help you put your learning into practice and give you an insight into sentence structure and basic German grammar.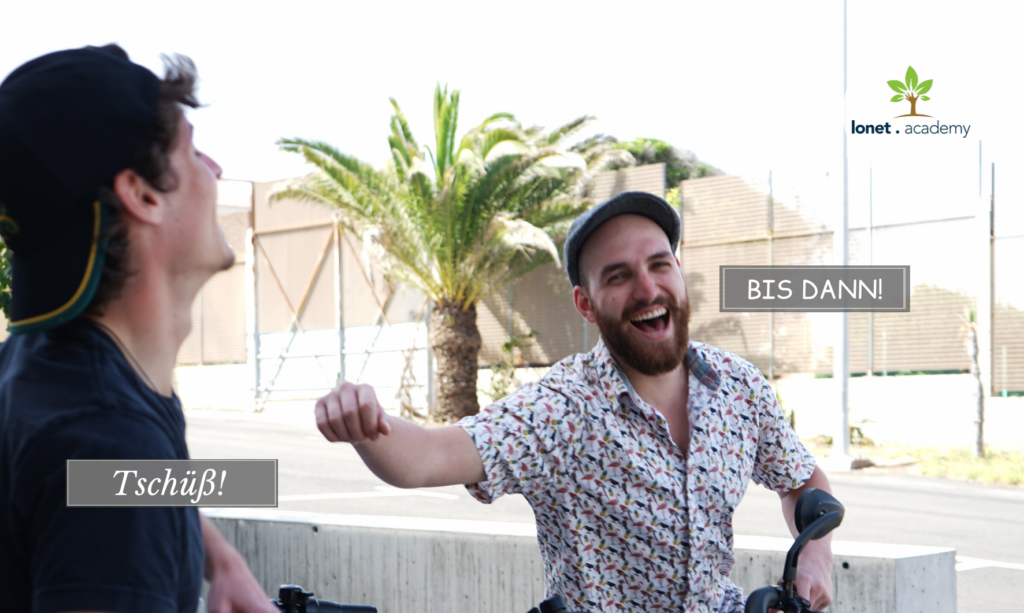 Incorporating German into your daily routine will help embed your learning. Follow some German people on social media, subscribe to a German blog on a topic that interests you, or learn German on an app such as Duolingo. Don't limit yourself to learning nouns and verbs, expand to adjectives as well!
Take German Classes And Learn German Grammar Rules Easily
Grammar is the foundation of any language. It's vital that you learn grammar, but it shouldn't be daunting. Allow yourself to stumble through it in the same way as a child. Don't be afraid to make mistakes – they help you learn! Online German tutors can be particularly useful in identifying mistakes and helping you rectify them. Often there are tricks and strategies to help you learn grammar rules more quickly.
Listen to German
Watch German videos online, listen to German radio, chat to other students or find native German speakers online who want to learn English. That way you make new friends and you both get something out of your conversations. Hearing the language in action is so important to learning it and becoming fluent in speaking and listening. Private German classes online are a great way to ensure there is structure to your learning, but you can enhance your skills further by chatting outside of your learning environment.
Many linguists say this helps you "think like a German" and avoid the common faux putting what you want to say in English and then translating it into German word for word to churn out an incorrect translation.
Find German tutors online | Learn German with a tutor
It's to find German tutors online with Lonet.Academy. Scientists say the average person can learn up to 7 different languages provided they have the time and motivation. Tutors give you that motivation and are there to guide you through the parts of the language that you find most challenging.
How do online German classes work?
With an online German tutor, you can fit your learning around your current schedule so it's easy to make time. You can choose 1-to-1 German classes where you have the undivided attention of your tutor or classes that include other students who can help motivate you, increase your listening skills and form friendships with like-minded people.
Learn German Online With The Help Of Lonet.Academy German Tutors | German Classes
LONET – Language Online Network offers a modern and efficient way to learn German from anywhere in the world. German language tutors available at Lonet.Academy are professional language teachers who cater to the individual needs and learning style of each student.
All our online German language tutors are experienced German teachers, providing individual German classes online on a daily basis at a time that suits you. Find the most appropriate German tutor for you and take a trial lesson to find out how they teach and make sure it will work for you. They will be able to assess your current level of German and create a bespoke plan to address your learning needs. You can then practice your German speaking skills online, speaking with your German tutor by Skype no matter where you are.
You can learn German language from your office, your home or while travelling. Booking is quick and easy, and you can choose a native or non-native online German tutor. Pay online by card or PayPal.
Authentic, intensive conversation with a professional tutor is the fastest way to learn German online. By preparing yourself with some basics before your first class, you will equip yourself with the building blocks of the language, and immersing yourself in German will boost your learning. But there is no substitute for finding a professional German tutor.
Start Your German Language Online Course With A Private Tutor Today
During the trial lessons the teacher will test your level of German language, including your reading, listening and speaking skills. Taking into consideration your motivation and goals, the tutor designs (works out) a plan, methodology and strategy of your learning process, that will help You to learn German easily at your individual pace keeping to the necessary deadlines if such are set.
Even if you are just a very beginner, but eager to learn German language, there is a way how to learn German quickly!
Join Lonet Academy today and take trial lessons with several German language tutors available on our platform.
Remember that you have a choice! And it is very important to find a tutor who fits you the best! Nevertheless please note that all German language tutors on Lonet.Academy are experienced language teachers. All of them will take an individual approach on how to learn German quickly.
In case you are a beginner, of course you would start with the absolute basics. Let' s say:
Seems very standard, right? But, you will see that learning those basics with the native professional language teacher from scratch will:
a) take less time than if you do it yourself,
b) be much more authentic and therefore exciting;
c) be more intensive, thus very effective.
So, if you start your learning process under the professional guidance of German native tutor You will get the results much faster and easier!
Register on Lonet Academy and book your lessons with German Tutors Online right now!