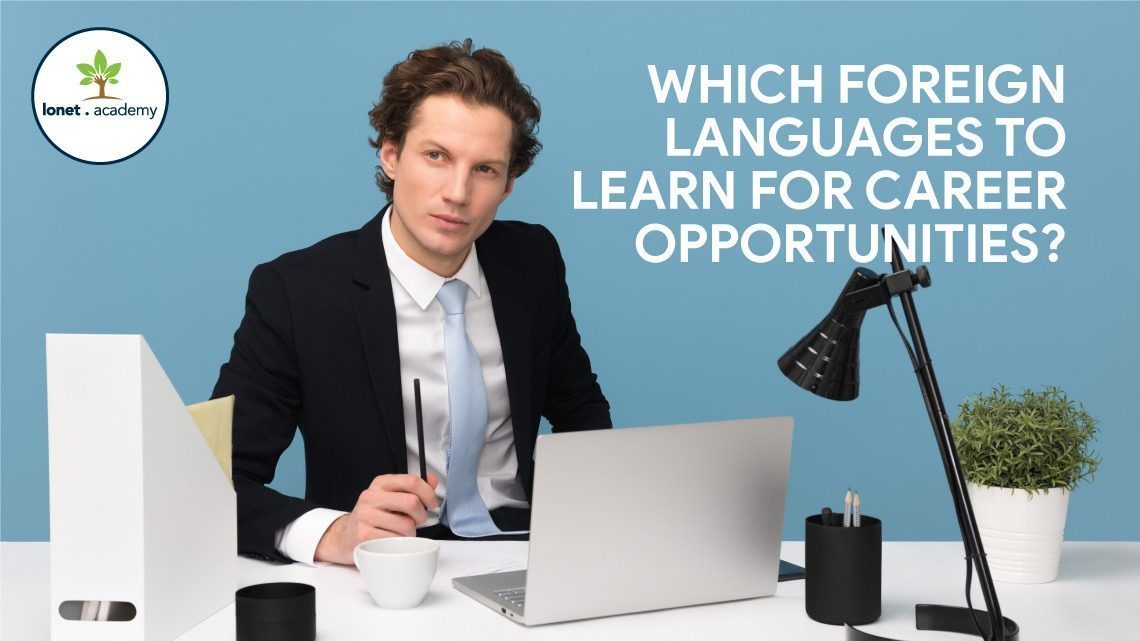 Which Foreign Languages To Learn For Career Opportunities?
Speaking more than one language can help you in many ways. Learning keeps the brain active, communicating with locals while on vacation becomes easier. And of course, new career paths open up. But if you're looking to enhance your career opportunities, which are the most useful languages to learn? In other words – what languages to learn for a goob job and career prospects in future?
No doubts, English is the language of trade and commerce and is a must language to speak for career opportunities in any industry and any part of the world. Nevertheless, it is spoken only by 25% of the world's population. English speakers are in demand in commerce roles in many countries. There are also numerous roles available in nearly all major tourist locations for people who are bi-lingual and fluent in English. But in order to be really competitive in a future job market, being bi-lingual is not enough! Let's have a look at the Best Foreign Languages To Learn For Career Opportunities apart from English.
Russian: one of the most in-demand languages
Fluency in Russian is a great addition to any resume for several reasons. If you are seeking work in Russia or any Russian-speaking country (Belarus, Kazakhstan, Kyrgyzstan, Ukraine and Baltic States) it is vital. Likewise if you're applying for a job with a company that trades with Russian-speaking clients. Working with the Russians be ready for the fact that the majority of Russian speaking people are not very good at English.
Probably you'd be surprised to know that
Russian is the official language of space and all astronauts going to the ISS (International Space Station), no matter how many languages they speak, also need to learn Russian.
Russia has also seen a boom in tourism over the past two decades. This has created numerous travel and tourism roles. Furthermore, fluency in Russian is impressive. It's a complex language that is not easy to learn. Being able to speak even basic Russian demonstrates commitment and perseverance.
How to learn the Russian language fast.
Learn Russian to stand out and thrive.
Mandarin: the most common first language on the planet
China is a major global power and in recent years it has become increasingly outward looking. More and more companies from around the world are trading with Chinese businesses. And there is a long history of jobs for English speaking people in tourism and education in China, making it one the most useful languages to learn for native English speakers.
Mandarin is the most common first language on the planet with 921 million native speakers. 75% of the population of China speak Mandarin. And China is the most populated country in the world and the second biggest economy. With 75% of its 1.4 billion population speaking Mandarin, the possibilities for anybody who is bi-lingual and speaks it alongside English are immense.
Despite the massive potential for people who speak Mandarin as a second language, it is only the seventh most studied language in the US. So, by finding an online Mandarin tutor, you can make yourself a very appealing commodity to thousands of Chinese businesses and businesses from English speaking companies that regularly communicate with Chinese clients.
Spanish: for careers in the Americas
Spanish is the fourth most spoken language in the world and one of the best and easiest languages to learn for jobs in Europe. It is one of the best languages to learn if you want to live and work in the USA or Latin America.
Spanish is one of the easiest languages for native English speakers to learn. There are always plenty of jobs for people who speak English and Spanish due to Spain's popularity as a tourist destination for the English.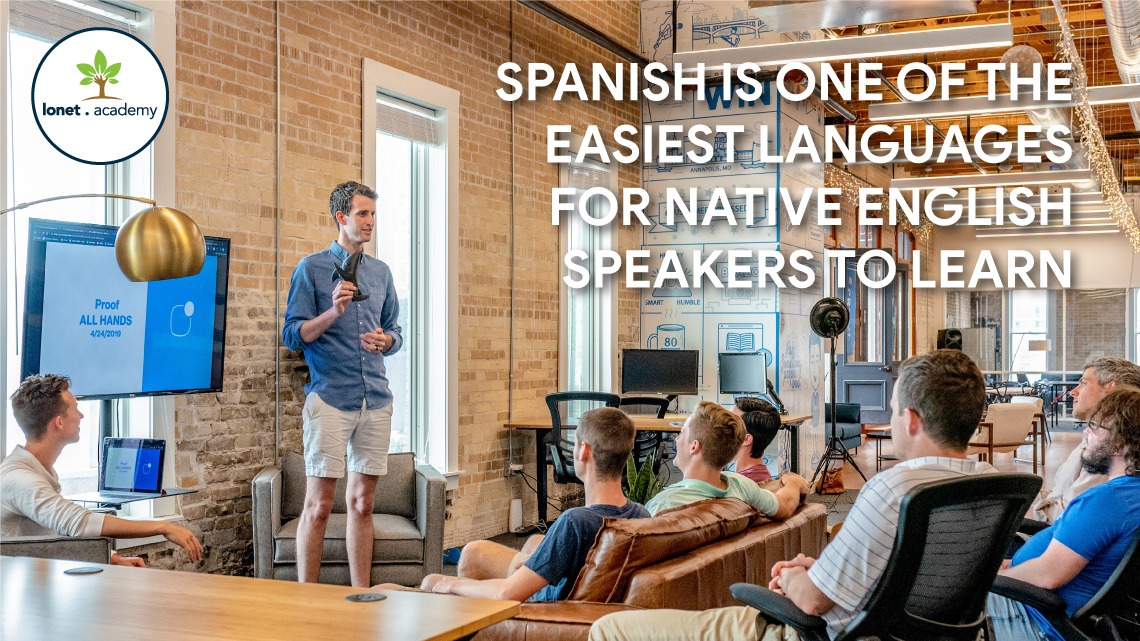 Learning Spanish as a second language won't make you stand out in the same way as Mandarin. But it is a quicker route to finding a job overseas. Same as with the Russians, the Spanyards are not very good at languages and it is crucial to be able to speak and understand at least B2 level of the Spanish language in order to communicate with the Spanish speaking colleagues, partners and clients.
How many words are there in the Spanish language.
The best way to learn Spanish.
German: the language of science
Germany is a European powerhouse and the biggest economy on the continent. It is a giant in trade, commerce and technology. In the US, German has the highest median salary for jobs that require fluency in a foreign language. Germany's influence on the world stage is growing following the UKs exit from the EU. This can only increase the career prospects for anybody who speaks German as a second language. German is the most useful languages to learn for a good job in Europe (specifically in Germany, Austria and Switzerland).
German is the second most common language in scientific industries. And Germany is the third largest contributor to R&D in science. German companies regularly offer research fellowships to overseas scientists. The ability to speak and understand the language can help you get an edge in a very competitive field.
French: the language of the future
French is the official language of the UN, NATO and the Olympic Committee. It is widely spoken in Europe and in many rapidly emerging African nations. French is one of the easiest languages for native English speakers to learn. This is particularly true in England where all students learn French between the ages of 9 and 14.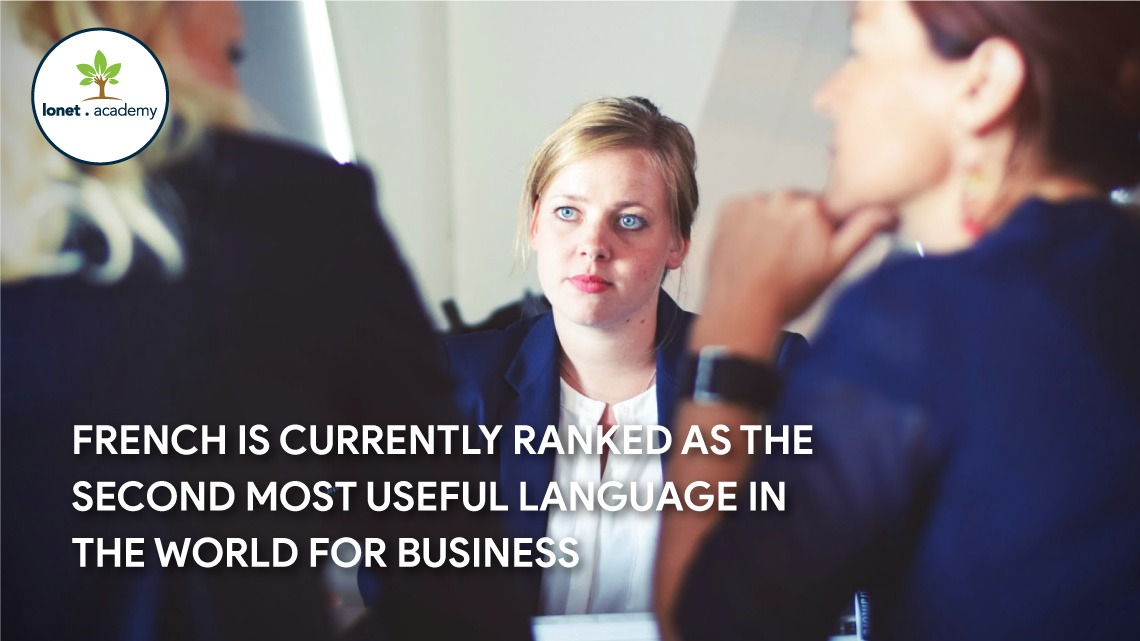 Currently ranked as the second most useful language in the world for business, French is described as the language of the future. Data shows French is the fastest growing language in the world in terms of the number of speakers. Indeed, the majority of French speakers are not French. Experts predict that by 2050, French will eclipse Mandarin as the most spoken language in the world.
Learning French will put you in a position of strength as more and more roles globally demand fluency in French.
Arabic: the language for development and diplomacy
Arabic is an official language of the UN and is crucial in the world of diplomacy. Despite this, there are relatively few Arab speakers outside of countries where it is a native tongue. For this reason, bi-lingual Arabic speakers are in high demand. And that demand is centered in one of the richest and fastest developing regions on the planet.
Places like Dubai have become key areas for tourism and business in recent years. And significant investment is being ploughed into the Emirates. Translating, interpreting, engineering and tourism are set to boom in the area in the coming decades. Learning Arabic now will put you in a strong position to land one of the coveted roles in the area.
Learn Arabic: The UN's official language
Greater connectivity between people and businesses from around the world brings fresh opportunities but also increased competition. It is clear that many jobs in the future will favor applicants who are multi-lingual. And that means now is the time to start learning a new language, even if you are bi-lingual.
Some more ideas on top 5 easiest languages to learn for English speakers:
An African language (Afrikaans)
A Romance language (Italian)
An Asian language (Indonesian)
A Germanic language (Dutch)
A Scandinavian language (Norwegian)