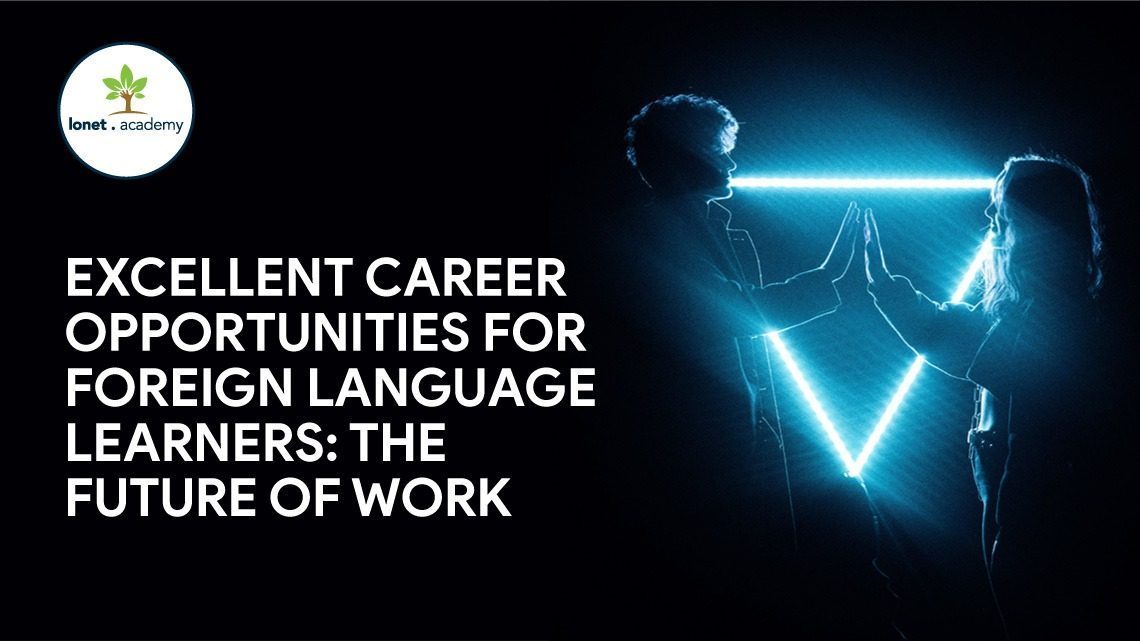 My Future Job. Career Opportunities For Foreign Language Learners: The Future of Work
If you can't communicate in several languages, your future in the workplace could be difficult. By the same token, improving your communication skills in foreign languages makes your working life easier. One of the best ways to make steps towards a better job and career in the future is to learn a new language. There are plenty of excellent career opportunities for foreign language learners all across the world. Starting with the freedom that online multilingual jobs offer you, ending with some new professions and skills to look at. Some top language jobs are quite obvious while others might surprise you.
What career opportunities are available to language learners? | My Future Job
Multilingual Customer Service Professionals;
Medical Patient Assistant Speaking more than 2 languages;
Personal Tour Guides;
Mutilingual Online Tutors, Teachers and Coaches;
Personal Trainers;
Psycholinguists;
Multilingual Psychologists and Therapists;
Fashion Show Managers speaking multiple languages;
Multilingual Workers For Governmental Sector.
Demand for Multilingual specialists has more than doubled in recent years. Even if you speak two languages fluently, that might not be enough in the near future if you are looking for a well-paid job in a highly competitive industry.
Top Language Jobs | Online Multilingual Jobs | Future of Work and Career Opportunities | My future job
Future of Teaching and Tutoring for Multilingual People
One of the first and most obvious roles for language learners is teaching. You already have a passion for learning languages, and there is a huge demand for in-person and online language learning. If you can learn a language, you can learn teaching it. Of course, there are teaching techniques that you must learn before you can become a language tutor. But the most important skill is that of understanding the language, and as a language learner, that's where you excel. But that's not all.
There is a wide range of online multilingual jobs for you not only as a language tutor, but also teaching other subjects, if you can teach in more than one language.
If you are a math teacher or you are passionate about teaching biology, chemistry, art, music or anything else, you should definitely be able to teach in several languages. Teaching online what we excel at right now, and if you want to have a good job in teaching in the future, start learning another language now. Online multilingual jobs provide a nice career opportunity for you in teaching and tutoring. And the good news is that the drive towards international interconnectivity means the future will hold plenty of vacancies for multilingual online tutors in the future.
Top Language Jobs In Travel And Tourism
Customer Service Will Require Multilingual Professionals
Tourism began when time began. And tourism will not stop until time stops. Income growth saw people choose to spend money on traveling. They desire holidays over houses, fast cars, expensive perfumes and designer clothes. This pattern of people behavior is happening all over the world.
The number of wealthy people in China, India, and Eastern Europe is growing — and these will be the tourists of tomorrow.
Customer experience is crucial in the travel and tourism industry, and there will always be a need for that personal touch when it comes to making dreams come true. Travel companies know this and are always keen to employ multilingual customer service representatives to offer a high class experience for guests.
As more and more couples choose to get married abroad, the demand for attentive staff who can help their day run to perfection is likely to rise. As a wedding planner or customer services rep in a hotel or other venue, being multilingual could really set you apart.
Tour Guides Will Be Back – Or Will They?
With the latest trends and post-Covid era for traveling, its evident that the future of exploring other countries brings not only health and hygiene concerns, but also a search for greater comfort and safety.
The wish to feel safe and comfortable brings the return of travel agencies and private tour guides. As a tour guide, the more languages you know, the more opportunities you have.
An interest in history and the ability to tell a story well are crucial skills for a tour guide. This requires a bit more informal and slang words than you would need in a business role. With tourists missing out on travel in the past couple of years and companies that rely on tourism looking to fill that need, the future for multilingual tour guides looks bright.
Career opportunities for language learners that you may not have thought about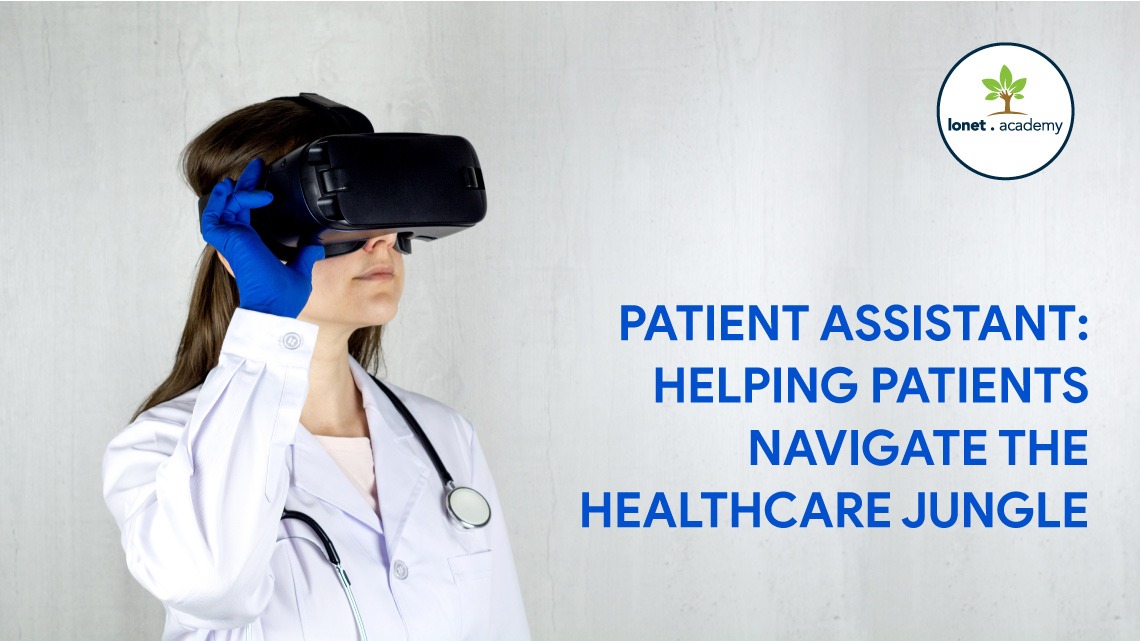 Future Of Multilingual Medical Services: Future of Jobs in Emergency and Assistance
Where there's an emergency, there's a need for rapid and precise communication. Police officers, other law enforcement officials and paramedics benefit from a second language. Likewise, first responders and nurses or doctors who are multilingual offer an enhanced service to foreign patients.
While the likes of artificial intelligence and robotics will indeed replace many existing roles, it cannot be stressed enough that those same technologies will create new jobs. And most of them will require multilingual professionals.
According to The Medical Futurist, the following new professions are going to be trending in the medical industry and will require a personal touch and good communication skills:
Lifestyle strategist: to assost patients with their health data
Patient assistant: helping patients navigate the healthcare jungle
VR therapist: treating patients with new realities
Multilingual Personal Trainer
What could better than putting your fitness passion to good use and making a living from it? How about doing it in some of the most stunning locations in the world. Fitness is a global industry and there is good money to be made by those trainers who have a proven track record of results. If you are a fitness trainer, over the long haul, a diversified clientele will create balance and stability for your career. But one of its biggest assets is the freedom to go where the job takes you. As a multilingual trainer, you will be able to combine fitness sessions with adventure and people will be happy to train with you all over the world.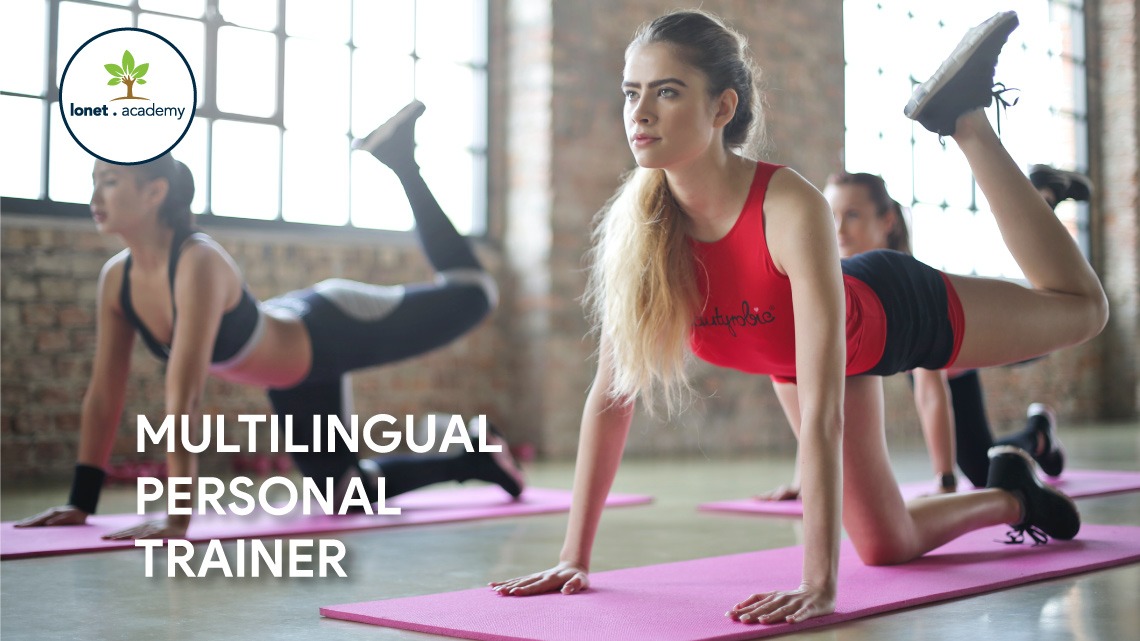 Or you can stay home, create an online fitness course and benefit from the future of online multilingual jobs. The choice is yours.
Future of Jobs For Linguists: Psycholinguists
If you love learning languages, you might already have a degree in linguistics. If not, you should definitely consider finding out about it. It will give you a great chance to move towards the next step in lingustics – psycholinguistics. In contrast to classic linguistics, which is dedicated to the structure of language, psycholinguistics focuses on how people acquire and use language. All jobs in the psycholinguistic field require a degree in linguistics or psychology.
Learn languages and linguistics for future career opportunities in the area of psycolinguistics – an interdisciplinary field involving aspects of linguistics, psychology, philosophy and neuroscience.
Psycholinguists are valued for their knowledge of how humans learn languages and how they learn in general. Computer experts need this knowledge to translate it into algorithms for machines that mimic human speech and learning.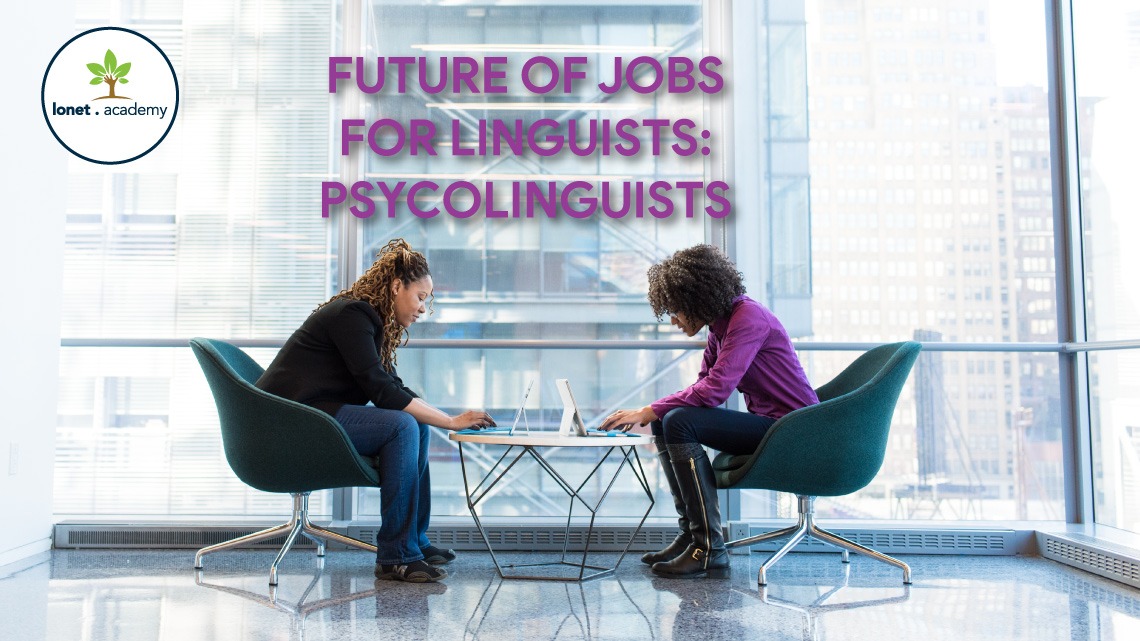 Online Multilingual Jobs For Psychologists
Psychologists are in demand right across the globe as the international community realizes the huge benefits of good mental health. This demand creates a huge amount of online jobs for multilingual psycologists and therapists. As a bi-lingual or multi-lingual psychologist, you vastly increase your pool of potential clients. Whether you move abroad, travel to meet people or conduct sessions via video call, if you have the personal skills for psychology, make the most of them.
Fashion Show Managers
Fashion is a booming industry that is constantly evolving. People love to look good, and they love to see new fashions and trends. Keeping ahead of the game is crucial for success in the fashion industry – and that means being able to react fast when things change. You may need to be in New York one week, Paris the next, and Milan after that.
In 2019, China overtook America as the world's biggest fashion market, and that trend looks set to continue. Multilingual individuals who are able to speak a combination of English, French, Italian and Chinese, will be highly desirable in a highly competitive industry.
Government Executive
The world turns on communication between nations. Whether it is finding diplomatic solutions to tensions, combating climate change, or discussing trade deals that allow industries to go global, government executives play a vital role. With China, the Middle East and Eastern Europe becoming increasingly powerful on the world stage, communication in those languages has become increasingly important for governments around the world.
But at present, there is a shortage of multilingual workers in English speaking countries. The demand for Arabic speakers, Chinese speakers and Russian speakers will only get greater in the future. Learning these languages now will put you in a strong position for future roles as a government executive.
Second languages for growing industries | My future job
Engineering is a global industry that has been thriving for decades. Right now, the engineering boom is in China and East Asia. Learning Mandarin will provide plenty of opportunities to get a slice of the action and rewards.
Another area undergoing huge structural changes is the Middle East. There are numerous roles in engineering available across the area, and that situation isn't changing anytime soon. If you learn Arabic, a language in common use in the region, you'll boost your chances of landing one of the sought-after jobs.
As an official language of the UN, fluency in Arabic also opens doors in diplomacy.
Science and pharmaceuticals have been in the spotlight in recent years. And it's no exaggeration to say they saved the world. German is one of the most useful languages to learn for the sciences. Germany is also the second largest exporter in the world so learning German can help with engineering and logistics roles too.
Eastern Europe is the new Silicon Valley. Ukraine, in particular, is home to many engineering startups. Russian is widely spoken in Ukraine, Latvia, Estonia, Belarus, Kazakhstan and some Asian countries. With an online Russian tutor, you'll give yourself an edge in an industry and part of the world that is about to really take off.
Learning a new language is fun. It's rewarding and it keeps your brain active. But it can be so much more than that.
In the modern global economy, online multilingual jobs for foreign language learners are everywhere, whether you work abroad or not. Learn foreign languages, that will help take your career to the next level.
With a structured plan built around your existing commitments, and some top tips on immersing yourself in your second language, you'll soon be on the way to that career boosting skill.
____________________________________________________
Related articles
Which foreign languages to learn for career opportunities
Countries where French is an official language
Learn Russian to stand out and thrive.
Learn Spanish to get a good job in international business.