Catalan Tutors Online | Learn Catalan Language Fast and Easily
Catalan language is the language of romance. It is the language of Mother Nature. It is mostly spoken in North Eastern part of Spain. You might want to learn this language as chances are that Catalan language gains popularity in the coming years. Moreover if you are interested in learning European languages, then Catalan language is precisely the one you are looking for. Here are a few pointers from Catalan tutors online that might help you to learn Catalan language. At Lonet.Academy you are welcome to take Catalan courses online, which is the best way to learn Catalan fast and easily.
Learning Catalan language is an exciting process and it's fun to have professional guidance. The reward you get is that you will be able to speak and understand one of the most beautiful and unique languages in Europe!
Join Lonet Academy today and learn Catalan with native Catalan tutors by Skype or in a webinar classroom from any place in the world!
Register at Lonet.Academy and take online classes of Catalan with Catalan teachers from Catalonia.
Sign up for free consultation in case if you have questions about how Lonet.Academy works and how to learn a language online.
Buy a gift card for your friends, family members or colleagues and give them the opportunity to learn a language with individual language tutors by Skype.
Catalan; Valencian Language Tutors Online
price from €13

I teach :
Teaches: Catalan; Valencian, Norwegian , Spanish
Speaks: Catalan; Valencian, English , Norwegian , Spanish
Native language: Catalan; Valencian, Spanish
Hello! My name is Mónica Espada and I am a geologist and teacher of Spanish, Catalan and Norwegian for 13 years now. My classes are targeted to teenagers and adults that want to learn these languages for professional or educational purposes. Therefore, my main objective is to help you reach a competent level of knowledge of the language so that you can manage independently and acquire good oral and written communication skills. If you finally decide to start my classes, warm welcome! //Mónica
Find the right Catalan tutor for You and learn Catalan Online
Since Catalan language has a limited global footprint. Therefore it is important that you find the right tutor as you might struggle with the paucity of content available online for Catalan language. We are offering native tutors for Catalan language and you can start off immediately. Native tutor of Catalan language would help you with the grammatical and phonetical aspect of the language.
Misconceptions about Catalan Language
Most people believe that Catalan language is just another dialect of Spanish language, however this is certainly not correct. Catalan language is a distinct language, just like all other languages it has its own grammar and syntax. Therefore if someone says that it is similar to Spanish, don't believe them. As this is absolutely incorrect.
Find the right Tutor of Catalan | Individual Catalan courses online
Since Catalan language has a limited global footprint. Therefore it is important that you find the right tutor as you might struggle with the paucity of content available online for Catalan language. We are offering native tutors for Catalan language and you can start off immediately. Native tutors for Catalan language would help you with the grammatical and phonetical aspect of the language.
Catalan language for travel junkies
If you love travelling then you might be aware of the trekking tracks located on the outskirts of Barcelona. Hence, why not take your experience one step further by learning Catalan language. If you are planning for backpacking across Europe, then you would visit Spain too, knowing Catalan could help you a lot in this regard. While traveling knowing even a couple of native language sentences helps a lot.
Learn Greetings in Catalan - Catalan for the beginners.
Language of Barcelona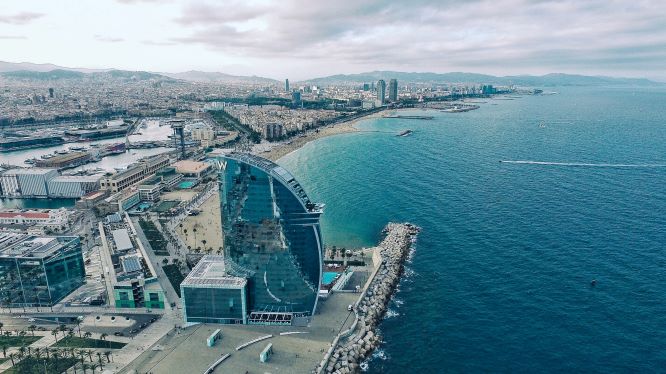 Barcelona is an international city and you might want to travel there someday. It could be for business, leisure or for education. Hence knowing Catalan, would aid you a lot. Even if you don't land up in Barcelona, having Catalan language on your resume, would get you some extra brownie points for a job interview.
It's about the culture. Learn Catalan with native Catalan tutors online
Catalonian culture is deeply embedded in Catalan language. Hence if you want to learn about the Catalonian culture start with Catalan language. Our native Catalan tutors will help you learn Catalan online, so start today.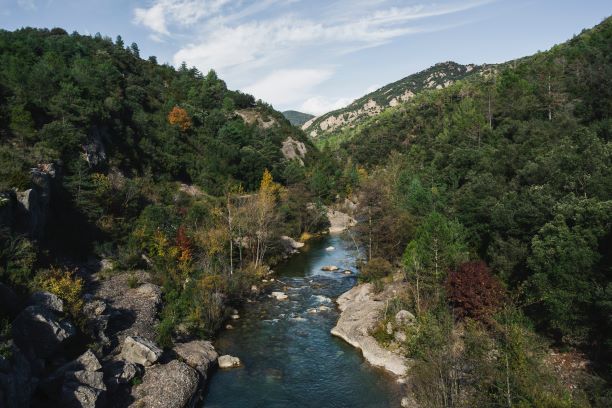 Catalonia is a gifted land, the snow-capped mountains, blue lakes, and lush green meadows symbolize the natural beauty of this revering piece of land. Catalan language rightfully encapsulates this beauty. You would find words which you would not find in any other language of the world. These words describe the peace these lands have to offer. Moreover they symbolize the unshakable relationship of man and Mother Nature. These words are distinct to Catalan language alone, as no other place on God's green earth could match the beauty of this place.
Start from elementary stuff
We tend to go overboard with languages. As man is impatient and hence from the very first day we want to learn the hardest sentences. This technique would not work for Catalan language as it has its own nuances. One should respect these nuances and only then would one be able to learn Catalan language. Our private Catalan tutors tailor individual Catalan courses outline which aids students in learning Catalan in a fun way. Remember, no language is difficult to learn, it is all about the approach. Once you get the approach right, you would be able to learn Catalan fast and easily.
Conversation helps. Take online Catalan classes with the native Catalan tutors
If you've landed a job in Catalonia and are learning the language for that purpose then you should try to converse with your colleagues in their language. Catalan language is one of those languages which cannot be leaned without practice. Therefore converse with your buddies in Catalan language. Moreover your native Catalan instructor would also help you in this regard. Always go for an instructor who is native, as only he/she could help you with the conversation bit.
Catalan literature and Catalan language
Catalan literature is mostly centred around romance and nature. Both are pretty close to each other. Nature invokes romance and romance is incomplete without nature. Therefore Catalan artists have woven both together in the form of books and songs. If you are a romantic person and want to learn a language of romance, then there is no better than Catalan language in this regard. Catalan language is sweet and words coming out of your mouth feel like honey. There are a lot of Catalan words which sound so sweet that even the non-native people can understand that the person is being romantic. Such is the power of Catalan language. There are a lot of other languages which claim to be the language or romance, but none of them comes even close to Catalan.
How to find Catalan Tutors online
What's the best possible way to learn Catalan fast? Attending group classes can be fun, but not very effective if you want to learn Catalan fast. You only learn better when you speak and hear the language being spoken. Have you ever given it a thought that you can learn better if you are being taught by a native speaking Catalan language tutor?
Learn to speak fluent Catalan language in no time by leaning with the most experienced Catalan language tutors online. The practical teaching method of our Catalan tutors ensures you to get excellent results. Catalan is a beautiful language with unique historical background. Thus, there is no better way to explore the unique Catalan culture than to learn it and speak it with the native Catalan teachers.
Finding Catalan tutors is no longer a difficult task as you have already landed at the right spot. You can sign up for the Catalan language and get started today. In the days of rapid change and migration, if you are looking for something new and exciting, learn Catalan language, as it would open new corridors of opportunities for you. Who knows your next job could be in Catalonia.
___________________________________________________
Read more about languages and language learning in Lonet.Academy blog. Here are some top articles for you:
Did you know that learning a new language can make you happy? - Learn languages - it will make you happy!
Why to learn Russian? - Learn Russian to stand out and thrive.
Learn Spanish to get a good job in international business.
Arabic - the UN's official language!