Learn Swedish With Swedish Tutors Online
As many of you might already know that Swedish is the language of Vikings. So it has a historical importance and a certain mythical flavor attached to it. If you are interested in learning Swedish fast, then you've landed at the right place. You can learn Swedish online with Swedish tutors at our platform.
Join Lonet Academytoday and learn Swedish language with native tutors online: by Skype or in a webinar room from any place in the world! It is be the best way to learn Swedish - to take individual online Swedish course with a private tutor.
Sign up for free consultation. And find out who would be the best online Arabic tutor for you.
Swedish Language Tutors Online
price from €15

I teach :
Teaches: Latvian , Russian , Swedish
Speaks: English , French , Latvian , Russian , Swedish
Native language: Latvian
Main attention - to the practical use and communication. However, the real improvement is only possible by grammatically correct speech and writing. These two approaches must be in balance. Galvenais uzsvars - uz valodas praktisko pielietojamību un dialogu. Tomēr patiesa izaugsme iespējama tikai ar gramatiski pareizu runas un rakstības pārvaldīšanu. Tādēļ svarīgas ir abas pieejas, tām jābūt līdzsvarā.
price from €9

I teach :
Speaks: English , Serbian , Swedish
Native language: Serbian
Hello, I'm Lana, a 21-year-old student of Scandinavian studies, which means Scandinavian culture and Swedish language. I'm studying at the Faculty of Philology in Belgrade, Serbia. I see languages both as a profession and a hobby so besides teaching them I really like learning new ones. With me you can practice communication or start learning from basics. So far I have experience in teaching kids English, but I'm really looking forward to new experiences.
price from €9

I teach :
Speaks: English , Latvian , Russian , Swedish
Native language: Latvian
I am a native Latvian speaker, and have been teaching Latvian to bilingual children and teenagers in Sweden for 12 years. I am flexible in my teaching methods; able to adapt the right tools for you to succeed in your language learning process. Dzīvoju Zviedrijā jau 16 gadus. Pasniedzu zviedru valodu iesācējiem, piedāvājot interaktīvas nodarbības un radošu pieeju mācību procesā. Tāpat pasniedzu latviešu valodu iesācējiem un visiem valodas apguves līmeņiem.
Preparing your mind for learning
Human mind is capable of doing extraordinary things, learning new language is one of these. You can learn an entire new language from scratch in few months. The first step in this regard is to prepare your mind for Swedish language. This is done by listening to Swedish music and radio. Since music is a big part of Swedish culture, therefore it would aid you in getting the pronunciation right. Moreover, songs also aid you in mastering the sentence structure of Swedish language. Lastly, listening to Swedish music would eventually set the mood for learning Swedish language.
Learn Swedish language for career opportunities and not only for that - learn a language to change your life!
Use Google Translator to learn Swedish
Google translator would prove extremely valuable throughout your journey of learning Swedish language. It allows you to search random words at runtime, so whenever you're free you can search for words and sentences in Swedish language. Remember Swedish is not a difficult language and if you use Google translator regularly and learn words every day; you soon would build a Swedish word bank. You would have no problem in switching to sentence structure of Swedish language, as for similar to other languages in Swedish too, vocabulary is the difficult bit. Once you have a large library of Swedish words you would be able to speak Swedish fluently with ease. Hence be-friend Google Translator and speed up your learning process.
Keeping notes is essential to learn Swedish fast
While you learn new words, it is important to keep notes, as human memory is selective and we tend to forget things if we don't repeat them often. In case of Swedish too, you need to take notes of every new word that you learn. A Google document would prove valuable in this case as you would be able to save the new words in your file online. Moreover you can also access the file on different devices. Hence next time you learn a new word from Google Translator, save it to your Google document, along with its meaning.
Getting the pronunciation right with Swedish Tutors at Lonet.Academy
Getting the pronunciation right for Swedish language is not difficult at all, you simply need to watch Swedish media and you would learn the pronunciation. Remember persistence is key, you could start off by using audio feature of Google translator. Once you get the hang of the pronunciation, then you should watch Swedish movies and TV seasons as those would aid you in mastering the true Swedish accent. Learning Swedish is not that hard, you simply need to follow few steps and you would eventually be able to fast track your Swedish learning process.
Online Swedish classes
You can now learn Swedish from native Swedish speakers through online classes. This is perhaps the easiest way to learn a language these days. Swedish language private lessons for are also offered online and you can learn from a native speaker. There are many language tutors who offer services of Swedish classes online. However, you must choose the one with the best reviews. The online classes at Lonet.Academy are specifically designed for non-native speakers and the courses are tailored to the distinct needs of people like you. Hence, if you want to learn Swedish language fast just try online Swedish classes, choose the tutor who best fits your needs.
Build your own vocabulary | Practice with Swedish Tutors
This is perhaps the most important aspect which you must keep in mind while learning Swedish. The thing is that you might want to learn Swedish, because you've got a business opportunity in Sweden. Or you are a student and want to study there, or else you are someone who has developed keen interest in Swedish literature and wants to read it in its full essence. You see each person has a different reason for learning Swedish. Therefore it is important that you build your own word bank. Learn the words that you'd be using while interacting with Swedish people, or the words that would prove helpful for you. Avoid the words which you feel you won't be using in your daily conversation. This targeted approach would speed up your learning process and you could learn Swedish in less time.
Begin with most common words
Each language has few words which are very common and are used in every sentence. You need to find them and then master them. This technique is pretty handy in case of Swedish as there are few words such as 'och' which means and, moreover there is another word 'eller' which means or in Swedish. You can start with these words. Moreover these words also lend a native feel to your speaking, hence try to use these words in your sentences. You can watch videos on YouTube to start with the basic Swedish expressions for beginners.
You Can Choose Native Or Non-Native Professional Swedish Tutor For You | Swedish Tutors Online
Take one-on-one Swedish lessons by Skype with the native Swedish speakers and You will improve your conversational language skills fast and easy. Hence, individual Swedish speaking practice is the best way to empower your confidence in the language and improve your speaking and listening skills.
Besides, the best professional Swedish language tutors on Lonet.Academy will help you with the specific individual needs, such as: academic Swedish (for studies) or Swedish for work and business, including:
Swedish vocabulary for business in different industries,
how to write business proposals in Swedish,
formal vocabulary and correspondence in Swedish;
CV and introductory letters in Swedish language,
Swedish terminology for travelling,
Swedish for personal purposes and every day communication.
Finally, all the lessons on Lonet.Academy are individual and are tailored according to your specific needs and goals. This is why you should learn a language with a tutor.
So, take advantage of Swedish language classes online with the best professional Swedish tutors today!
Sign up for free consultation.
_________________________________________________
Relevant articles on Lonet.Academy blog, about learning foreign languages: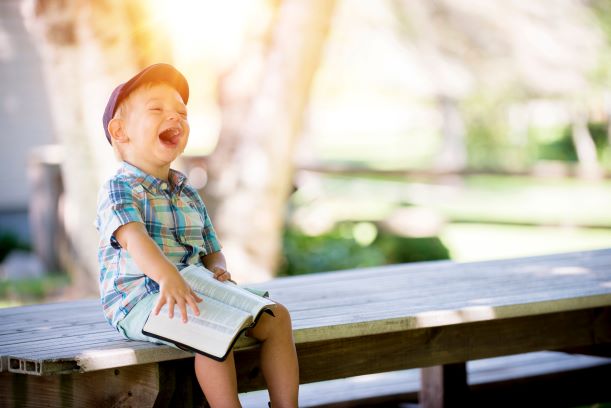 Learn Russian to stand out and thrive.
Learn Spanish to get good job in international business.
Learn Arabic, the UN's official language.